Tecnomarine 92 [SH001]
Victoria Habour
Aberdeen
Lantau Island
Tuen Mun
Sai Kung
Yacht
Yachting Party Daytime
Yachting Party Nighttime
Yachting Birthday Party
Yachting Wedding
Pre-wedding Photography
Business Receiving
Luxury Yacht
Cruiser Yacht
Tecnomarine 92,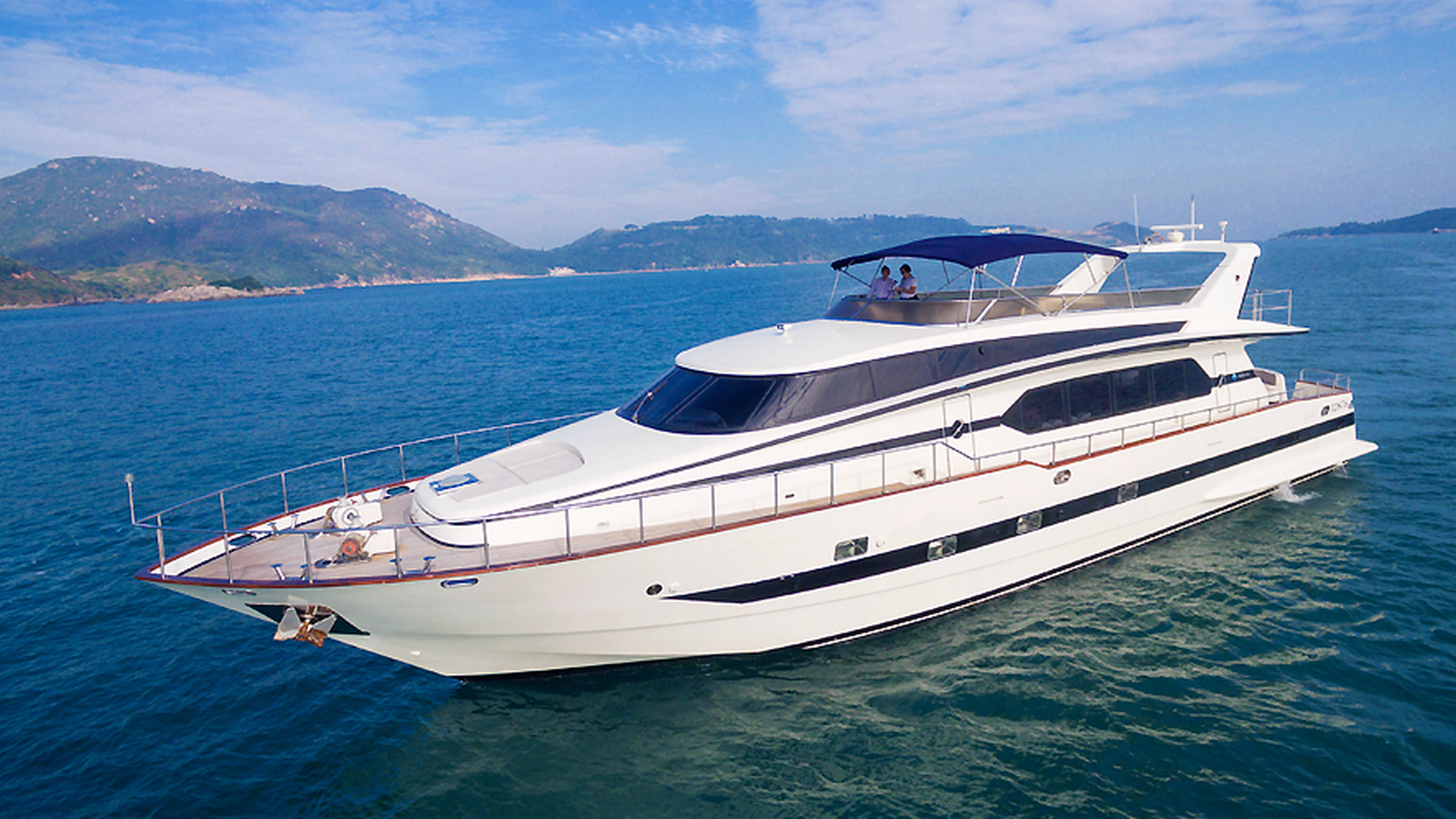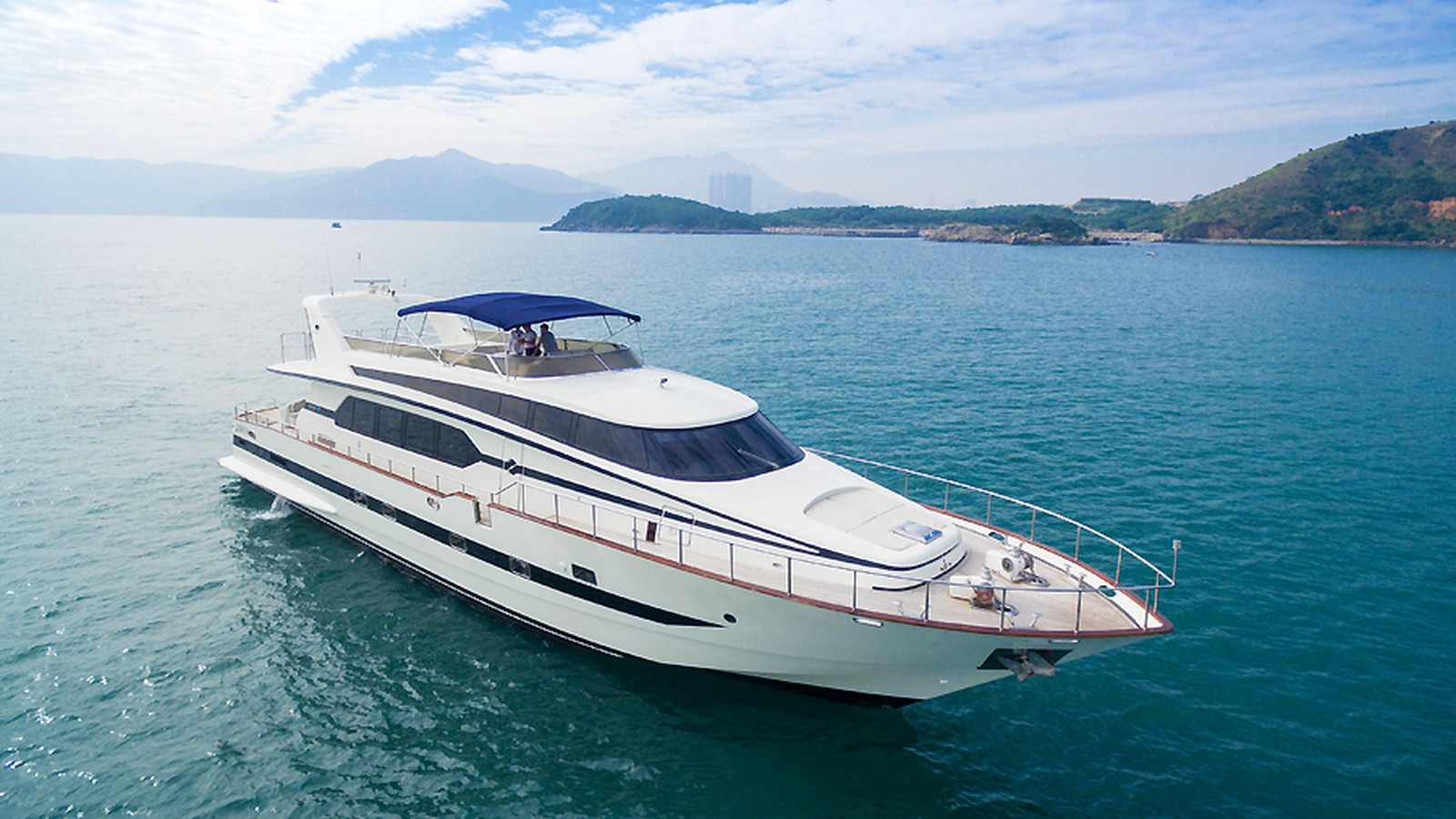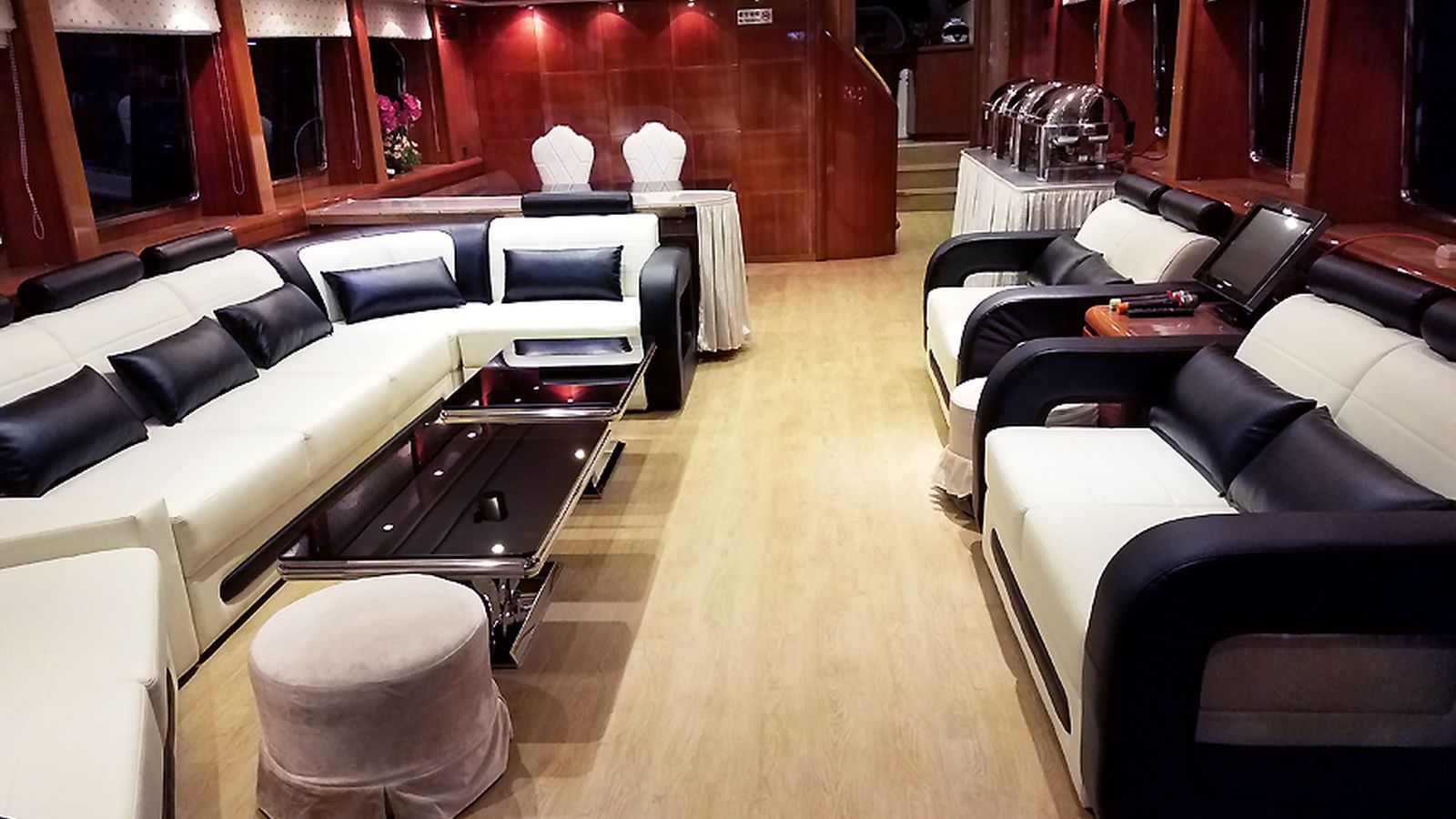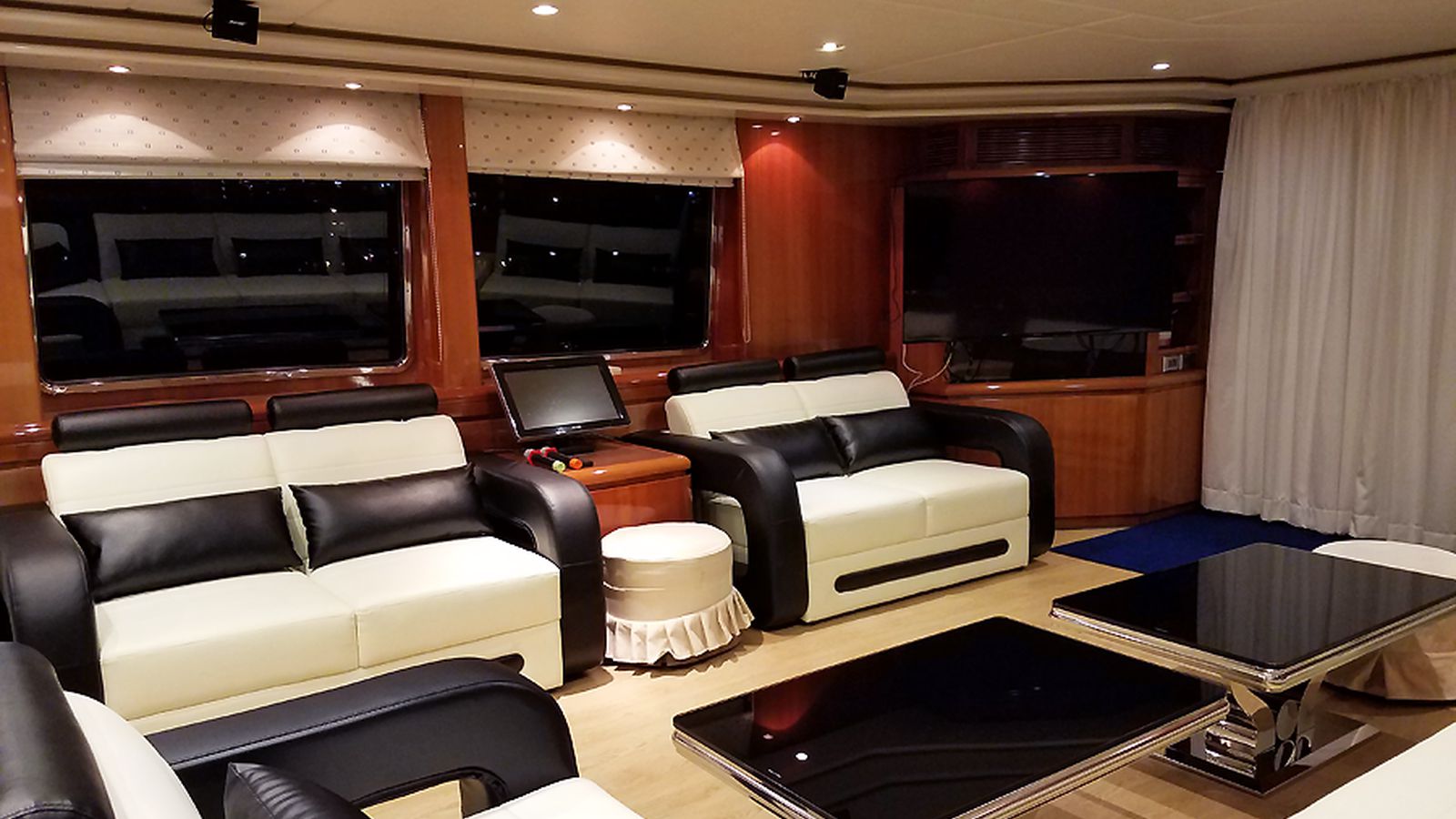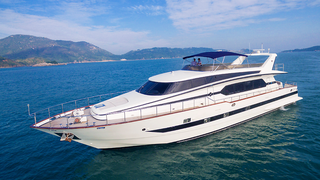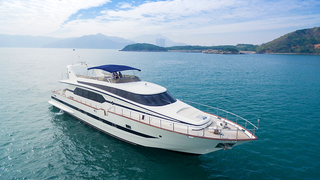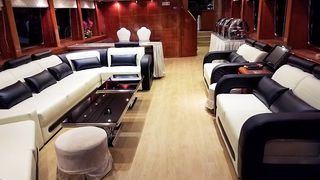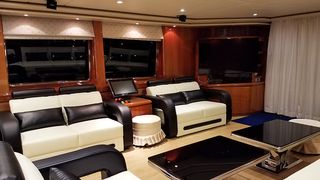 Yacht Information
Yacht Size:

92 ft

Maximum number of persons:

56

Language:

Cantonese, English, Mandarin
Number of Hours:

Earliest boarding time:

9 a.m.

The latest time to drop off:

6 p.m.
Details
● 92 Feets luxury yacht from the Italian brand Tecnomarine. Great choice of boating. Suitable for business meetings. Different types of parties, and family activities.
● Water activities: Wakeboard, banana boat, floating blanket, trampoline, inflatable slide can be accelerated.
● No more than 57 people
● This boat include air-conditioner, 2 sets of karaoke, stereo, 55-inch TV, etc.
● No dancing on the boat
● Boarding on Sai Kung Pier will deduct one hour of using time.
● Sai Kung, Tuen Mun or Tung Chung Ferry Piers use 7 hours during the day
● It can be rented for 2/4/8 hours during the day and 2/4 hours during the evening on weekdays.
● It can be rented for 8 hours during the day on holidays and 2/4 hours during the evening on holidays.
Booking price
$18,500up for 8 hours on weekdays daytime
$16,000up for 4 hours on weekdays nightime
8 hours on Saturday or holiday daytime from $27,000
4 hours on Saturday or holiday nightime from $16,500
Water Activities
Speedboat, Banana Boat and WAKEBOARD $4,500 each
Inflatable slide $1,500
Swimming Pool + Tramopline + Inflatable Floating $2,500
Beverage
Soft @$8
Beer @$12
Distilled water @$8
Non-edible ice $200 (4 packs, 10KG per pack)
Edible ice $300 (4 packs, 10KG per pack)
Booking Note
Weather:
If the typhoon signal No. 8 or the black rainstorm signal is hoisted two hours before departure on the same day, the itinerary on the day can be rescheduled for safety reasons.
In other situations, such as yellow and red rainstorm sirens, typhoon signal No. 1 or No. 3, the schedule cannot be rescheduled, and it will proceed as scheduled.
Payment Method:
Half of amount as a deposit, and the balance will be paid four days before departure.
Cheque Payee "Sunshine Holiday Travel Ltd." HSBC: 580-235000-838